Schneider Electric Schneider Electric leverages high profile global brands to meet customer needs. Merlin Gerin, Telemecanique and Square D are market-leading brands that enjoy a strong reputation with distributors, electricians, contractors, panelbuilders, specifiers and other partners around the world. All three have been built on innovation and international expertise.

AF Instruments is the leading specialist for the development, manufacturing and world-wide sales of measurement and control systems. VAF supplies both for the marine- and process industry. VAF was founded in 1938 in Dordrecht, Holland. Over the past 65 years VAF Instruments has gained a world-wide reputation as a specialist in developing, manufacturing and marketing fluid measuring instruments and control systems.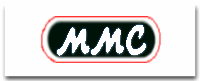 MMC Corporation, UK MMC International Corporation manufactures vapor control valves, quick connect coupling flanges, product sampling equipment, and its various product measurement instruments, which meet or exceed the standards for "intrinsically safe" equipment set by national governments and certifying agencies around the world. SMEC Automation is the only service provider in India certified to service and repair MMC equipment.